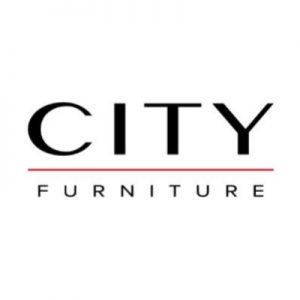 Interviews will be held virtually, not at the following physical location(s).
City Furniture Miami Gardens Distribution Center, 4350 NW 215th Street, Miami Gardens, Florida 33056 US
Technical requirements
After signing up, you will be sent an email with instructions on how to connect.
Please be prepared to join the virtual interview from a quiet place using a desktop or mobile device with a working speaker, microphone, and camera. Check to see if your network connection can support an online session. A plugged in ethernet cable or a strong WiFi network signal will help avoid time delays during your conversation.
What to prepare for the interview
Apply online at jobs.cityfurniture.com
Interview dress code
Dress code is Business casual (dress pants/skirt, button down/blouse, optional tie).
About City Furniture
City Furniture is widely recognized as an industry leader in the exciting $110 Billion Home Furnishings Industry. We are one of the most admired companies in South Florida and often considered one of the best places to work. Imagine working in a place where fun and exciting is a … Read more
Mission: City Furniture provides quality home furnishings, at excellent values, with friendly, efficient service in an exciting, fun environment.
What is a virtual interview?
Virtual interviews help employers connect with job seekers when they are not in the same physical location. Since hiring is a human process, employers would like to talk with you online (chat, video or phone) to see if you meet the requirements for the job.
This is a sponsored ad for a virtual interview hosted by a third party. Indeed makes no guarantee regarding the accuracy of the details in this ad.
Interviews on the spot

Thursday, May 13, 2021

8:30 AM – 12:30 PM US/Eastern